Chicken is a meal that everyone can get behind. We make ours from a top-secret recipe, along with house-smoked meats and homemade BBQ sauce. Pair your meal with mashed potatoes, coleslaw, or baked beans and treat your office to some of the best comfort food in Kankakee.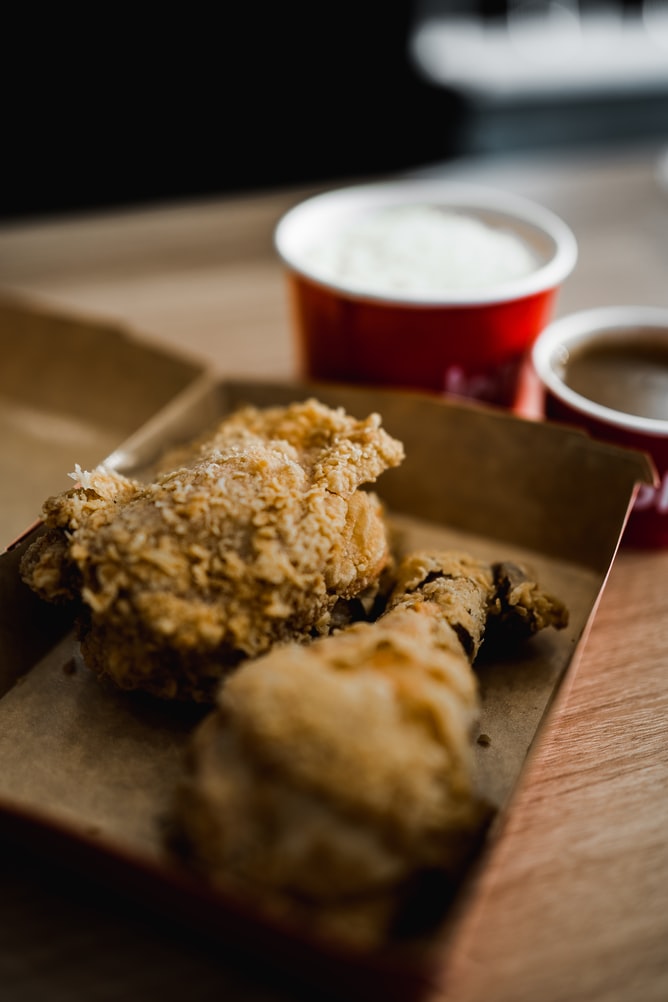 JR's Kankakee location is a full-service restaurant serving

The Bourbonnais location has counter service with ample seating. Both offer full service catering for business meetings, family parties, weddings, picnics, and families on the go.
They pride themselves on having some very unique products, along with a wide variety menu that has something for every appetite. JR's smokes their own meats, including baby back ribs and pulled pork rib tips. All their salads are homemade, the BBQ sauce is their own, and don't forget the secret recipe for that mouth watering chicken.
They are very well known for the macaroni salad served at most every ones family functions and holiday parties. Family members pack it in coolers to take to other family members that no longer live in the area.
Since 1975
JR's Chicken, a family owned business, has been feeding customers in Kankakee County. Jr's original location was 374 W. Station Street. Today, JR's has two locations, one in Bourbonnais, and one in Kankakee. Jan Bullock and her sibling purchased the business from their parents when they retired in 1996. Jan is now the sole owner.

Catering
Let us cater for your next event

Online Ordering
We offer Online Ordering for all of our guests

Customer Service
We offer great service to all of our guests
Get In Touch
Have a Question or Comment?
Thursday - Tuesday:
10:30 am - 7:00 pm
CLOSED WEDNESDAY
Visit Us
- 135 E Bourbonnais Street Kankakee, IL 60901